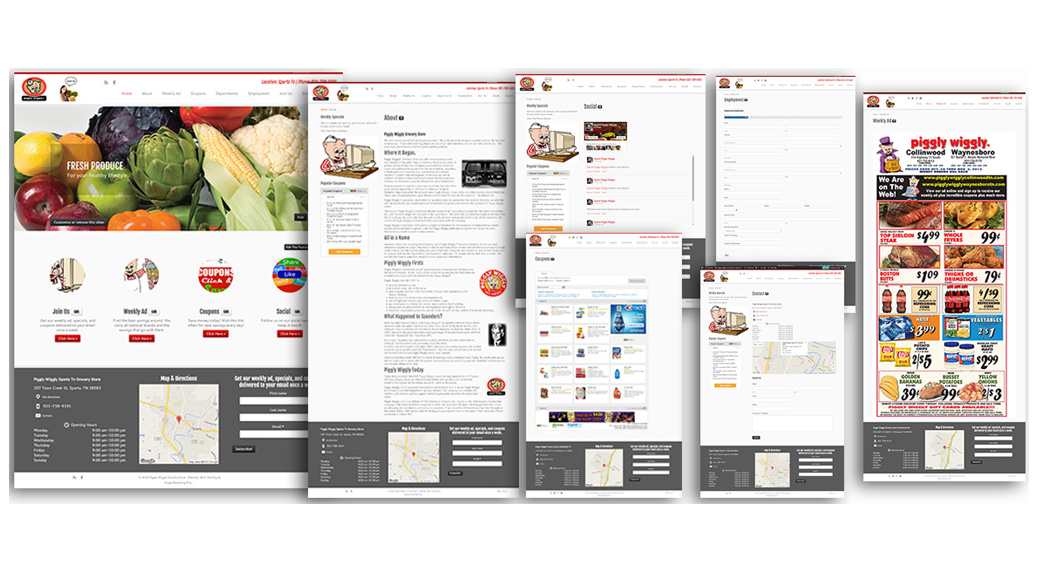 Grocery Store Marketing Details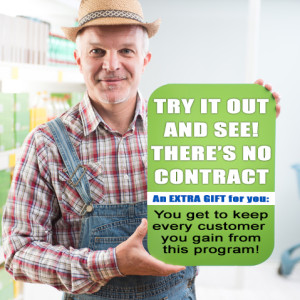 Only $35.18 a week includes everything you see below. At $30 average ticket, just bringing you 5 new customers or when we bring back 5 existing customers pays for this service each month!  We do much more than that. Do you want to take your Grocery Store Marketing over the top?
Try it out and see: Month to Month / No Contract.
The Comprehensive Independently Owned Grocery Store ONLINE MARKETING PROGRAM Details:
Fully interactive website optimized to adapt to desktop, laptop, tablets, mobile devices.
Custom website name. Example: www.pigglywiggly(yourlocation).com
Interactive Maps with directions to store from their location.
About page with details about your store.
Weekly Ads Page (includes weekly ad placement on Ads Page)
Departments Page
Interactive coupon page.
Online employment application form (potential employees fill out online and the application is forwarded to email.)
Contact Page with email form.
Email sign up with loyalty/rewards program (collect customers name, email, birth date, mobile number.) giving stores the ability to reach out. Sends email alert weekly about ad to customers that have signed up. Send targeted specials, etc.
Link to social networks if you have them. Social Page displays Facebook posts.
Holiday scrolling banners for each main holiday.
All hosting, maintenance, upgrades, updates are included.
Local Search Engine Optimization with grocery related keywords and Website Analytics included. (ranking not guaranteed)
Separate website with Ongoing support and training materials to increase traffic and ROI. A member login page, which will provide downloadable in store promotional material, updates with ideas and a shared database that store owners can use to share success stories and material.
Optional (included) – Events calendar.
Optional (included) – Job board – to show available positions.
Optional (included) – Menu page – for your daily deli menu.
Optional (included) – Specials page – for your weekly specials.
Optional (included) – Popups – engage customers to sign up for specials, alert them with specials, get feedback, etc.
SIGN UP TODAY.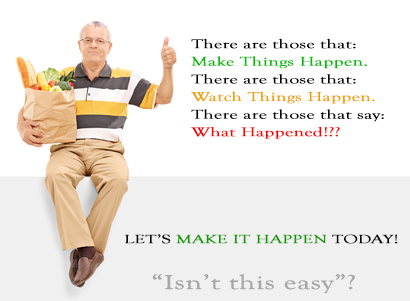 It takes 30 days to break a bad habit (waiting), and turn it into a good habit (doing). We do it for you!  It's time to do what works. Do you want to experience grocery store marketing at it's best?
This grocery store marketing program was developed for a group of 280 independently owned stores. With their input we compiled a list of everything they asked for and added each request to this program.
We are confident you will love this entire grocery store marketing program, and we do not have long term contracts. Because of the great response, our program cost is so affordable, it is as close to FREE as we could get it!
If you are not satisfied you may cancel at any time. We are a solution based company focused on RESULTS!
Try us out and see!
START HERE:
IMP Grocery Online Marketing Service:
One FREE .com, .org, .net, .info, or .biz is included in your package.
Payment Policy:
Program fees are set to auto-renew at the beginning of each month and are non-refundable after purchase. Billing terms will renew automatically until this package is cancelled by the customer.
Domains:
A domain registration period is one year for .com| .us| .net| .org.| .name| .info| .mx| .com.mx| .biz| .cc| .mobi| .tv| .ws| .co. For your convenience, domains are automatically renewed every 12 months from date of purchase as long as you are current in this program unless, otherwise specified. Domain name registration fees are not refundable. Paid domain names can be transferred externally at any time, with no release fees, with the exception of .ws domain names (which do not allow for transfers) as long as you are current. An included domain (.com| .net| .org| .info| .biz) means the price of this domain is included in the package as long as you are current. The top level domains, .us|.name|.cc|.mobi|.tv|.ws|.co|.ca|.mx|.com.mx, cannot be used as included domains. Domain names are registered as private unless otherwise stated. Due to United States Department of Commerce regulations, private domain registration is not available for .us or .co and .ca domains.