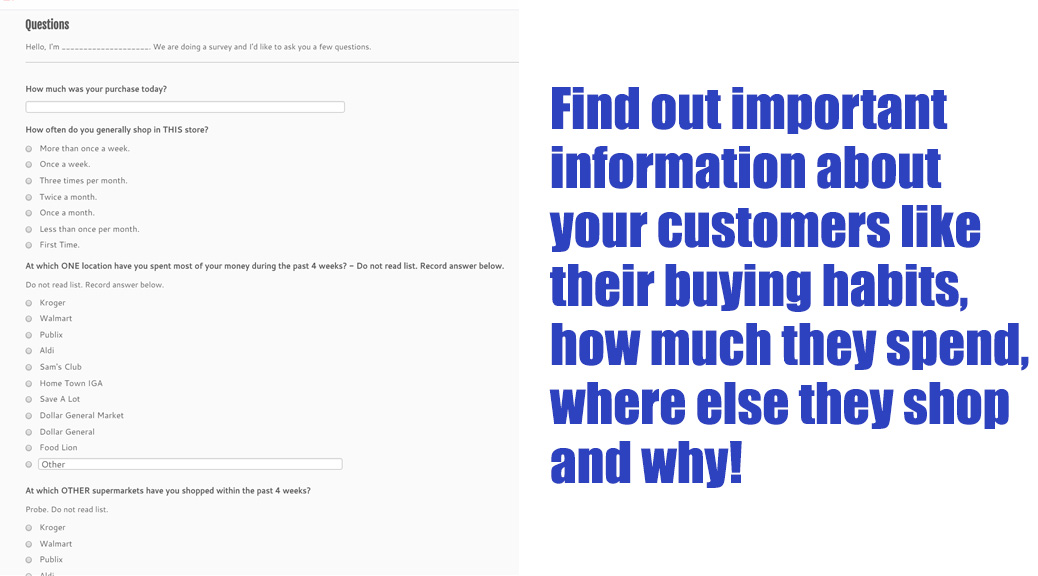 Grocery Store Digital Surveys
ADD ON: $198.00 Setup and Only $6.00 a week! Month to Month / No Contract.
Find out important information that help you make very important decisions. These surveys help you understand your customers better, and know how and where to market to them next. Surveys on your website give you the ability to find out where, why, and how your customers and potential customers shop.  The information they give you will tell you how well your marketing is doing and where you need work.  The results show you who is doing well in your area, why they are, and what you can do to get them to shop with you.  They also let you know where you need work.  The feedback your customers give you is invaluable to keep you ahead of your competition.
The surveys can be taken on the website, and they can be used on any device for associates of you grocery store or distribution center to gather the information from your customers as they enter your store or as they are leaving.