Convenience Store Websites and Online Marketing
Convenience store websites are the housing for which all of your stores important information resides.  Websites are not the main driving force for customer acquisition or customer retention.  They are where all the main services lead your customers to. They get information they need here.  It is also where the tracking for all of your marketing efforts happen.  Everything that helps you acquire more customers and keep them coming back are listed below.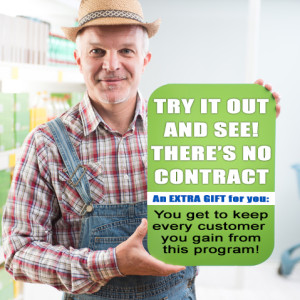 The Comprehensive Independently Owned Convenience Store ONLINE MARKETING PROGRAM Details:
Fully interactive website optimized to adapt to desktop, laptop, tablets, mobile devices.
Custom website name. Example: www.storename(yourlocation).com
Interactive Maps with directions to store from their location.
About page with details about your store.
Menu page for your grill and/or deli items.
Specials page for your special deals.
Online employment application form (potential employees fill out online and the application is forwarded to email.)
Contact Page with email form.
Email sign up with loyalty/rewards program (collect customers name, email, birth date, mobile number.) giving stores the ability to reach out. Send email alerts weekly / bi-weekly / or monthly to customers that have signed up. Send targeted specials, etc.
Link to social networks if you have them. Social Page displays Facebook posts.
Holiday scrolling banners for each main holiday.
All hosting, maintenance, upgrades, updates are included.
Local Search Engine Optimization with grocery related keywords and Website Analytics included. (ranking not guaranteed)
Separate website with Ongoing support and training materials to increase traffic and ROI. A member login page, which will provide downloadable in store promotional material, updates with ideas and a shared database that store owners can use to share success stories and material.
Optional (included) – Events calendar.
Optional (included) – Job board – to show available positions.
Optional (included) – Popups – engage customers to sign up for specials, alert them with specials, get feedback, etc.
Sign up now and be live by tomorrow!