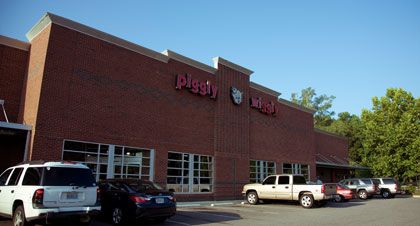 Piggly Wiggly #269 – River Run
3800 River Run Dr.
Mountain Brook, AL 35243
Phone: 205-776 -8755
Fax: 205-776 -8754
Store Hours
Sunday – Saturday 6:00 am – 9:00 pm
Meat Department
Piggly Wiggly takes pride in offering the best meat selection in Birmingham. Our in-store butchers choose only the finest meats available and are happy to cut and pack any meat you choose.
With our Fresh and NEVER frozen chicken program, Piggly Wiggly offers the freshest, most extensive selection of poultry anywhere. You'll taste the difference!
At Piggly Wiggly , we stock Certified Angus Beef. Only 8 percent of all beef meet the standards to be considered certified. Certified Angus Beef is the most flavorful, juicy and tender beef you can buy. We are also the only local retailer to carry true prime steaks, with only 1 percent of all beef labeled as prime.
In addition, we carry the best selections of Duroc pork, lamb and veal. Come by today and take home a tenderloin, t-bone steak, porterhouse steak, sirloin or ribs!
Seafood Department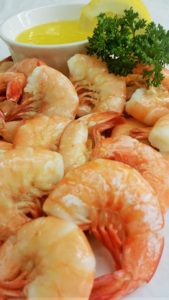 Piggly Wiggly offers the best seafood selection in town! We carry a large assortment of fresh, delivered daily fish such as salmon and delectable shellfish.
Come and select our delicious shrimp or lobster and we will steam it for you at no additional charge!
Take home one of our seafood salads, crabcakes or shrimp platters to finish up any meal. Don't forget to top it off with "Our Own Recipe" signature Piggly Wiggly Cocktail & Remoulade sauces to add the right amount of pop.
Produce / Salad Bar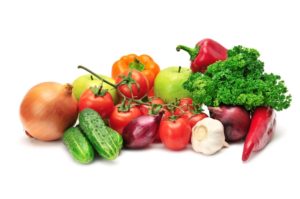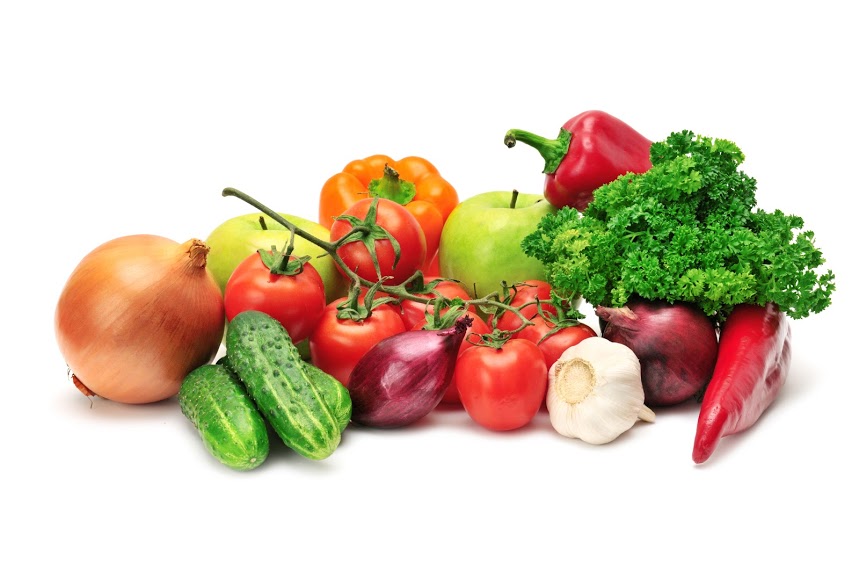 Our produce department has a large variety of items ranging from home grown to organic. We have the freshest leafy section available with many different types of lettuce. We offer grab and go cut fruit. Choose the pre-cut or make your own fruit salad at the salad bar. Our salad bar has over 70 different items including specialty lettuce, pastas, fresh fruit and soups. We also have boiled peanuts.
Customize any purchase by choosing as little or as much as you want. We also have fresh cut fruit and vegetable trays available in three different sizes.

Come try our salad bar and shop our produce department. If we don't have something you are looking for, just let us know and we will get it for you! We cater to your needs.
Floral Department
Piggly Wiggly Floral Departments have everything you need from a fresh cut bouquet or a one of a kind wreath for your front door we can help. From centerpieces to last minute gifts, we are always happy to create what you're looking for. If you just want to treat yourself, check out our beautiful orchids and plant selections. Don't forget our jumbo Kimberly Queen ferns and outdoor plants. Come visit Kim or Gina at Homewood or River Run today and let them help with all of your floral needs
Simply call or stop by one of our chosen locations or email Kim Dilbeck or Gina Cole to place your order. 205-776-8755
Deli Department
"For your everyday or special occasion meals, our Delis have it all. From fresh fried or rotisserie chickens to fresh entrees and soups. Boar's Head Deli Sliced Meats and Cheeses available. Let us help make your Celebration a Success Order a Delicious Party Tray Today."
Bakery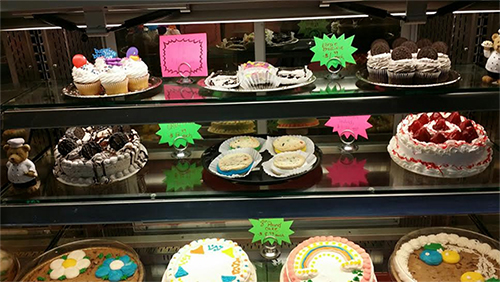 Piggly Wiggly River Run carries a delicious selection of pies, cakes and baked goods. Included in our great selection are local products, made and delivered from right in our area.
Wine
If it's fine wine you seek then look no further! The Piggly Wiggly wine department offers an extensive selection of imported and domestic wines with pricing to fit anyone's budget. Don't forget about our 10% discount on case purchases.
Complimentary Wine Tastings:
Every 1st & 3rd Friday of the Month
Departments
Fresh Produce Department
Frozen and Dairy Department
Grocery Department
Meat Department  – Smoked Meats
Wine
Beer
Bakery
Deli
Seafood
Cheese
Misc Services
Fruit Baskets
Grocery Carryout
Gift Cards